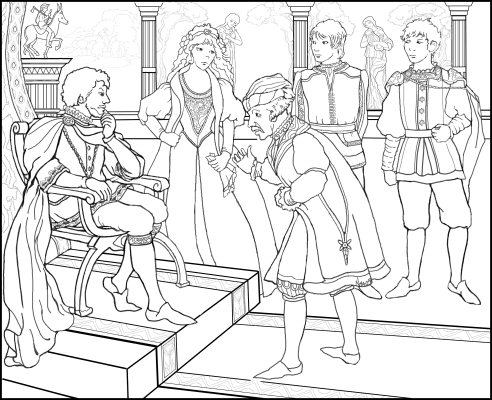 Tonight, please read Act I, scene i, of 
A Midsummer Night's Dream
 (pp. 7-23, rectos only!)   Before you read, however, it would probably be a good idea to look at the summary on p. 6.  
Once you have finished the reading, please paraphrase Helena's soliloquy below.  Then explain what this reveals about Helena and her experience with love?  What can we all learn from this?  Compare and/or contrast this to the  lessons we learned about love in Romeo and Juliet.
As always, don't forget to comment on at least one other response in this thread.
Love looks not with the eyes, but with the mind; And therefore is wing'd Cupid painted blind: Nor hath Love's mind of any judgement taste; Wings and no eyes figure unheedy haste: And therefore is Love said to be a child, Because in choice he is so oft beguiled. As waggish boys in game themselves forswear, So the boy Love is perjured every where: For ere Demetrius look'd on Hermia's eyne, He hail'd down oaths that he was only mine; And when this hail some heat from Hermia felt, So he dissolved, and showers of oaths did melt.
MND blog #1