That's not how I see it….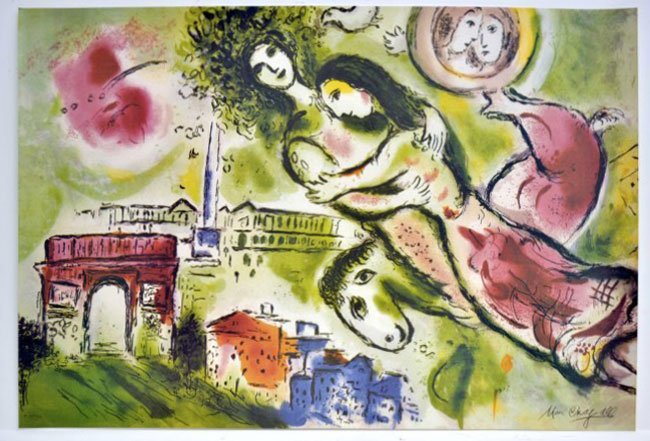 Tonight, please write a response to today's class period by answering the question below.   Please consider all the class discussion and analysis we've done regarding the play, the lithograph, and orchestral suite, to help you in your response.  As always, please follow the rules of standard written English and respond to at least one other comment in this thread.
In Shakespeare's play, Prokofiev's Romeo and Juliet Suite, and Chagall's painting of Romeo and Juliet, the author, the composer and the artist structure their work with intention.  What aspects of Romeo and Juliet do Shakespeare, Prokofiev, and Chagall choose to emphasize and to leave absent?  What effect do these choices create when you consider them in context of the events of the play?
R&J blog #19