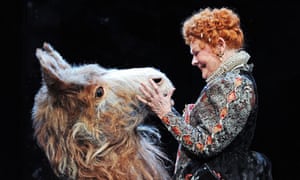 TITANIA
I pray thee, gentle mortal, sing again:
Mine ear is much enamour'd of thy note;
So is mine eye enthralled to thy shape;
And thy fair virtue's force perforce doth move me
On the first view to say, to swear, I love thee.
BOTTOM
Methinks, mistress, you should have little reason
for that: and yet, to say the truth, reason and
love keep little company together now-a-days; the
more the pity that some honest neighbours will not
make them friends. Nay, I can gleek upon occasion.
TITANIA
Thou art as wise as thou art beautiful.
(Act III, scene i, lines 139-150)
Read the passage above carefully and then analyze what  Shakespeare is really trying to teach the audience member or reader here.  You should consider the SOAPSTone (Speaker, Occasion, Audience, Purpose, Tone) of Bottom's comment, and you may want to consider last night's blog as well.
As always, don't forget to follow the rules of standard written English and respond to at least one other classmate's response in this thread.
MND blog #5